Main content starts here, tab to start navigating
Halls Chophouse Nashville
To our guests,
When we opened the doors to Halls Chophouse at 434 King 12 years ago, we had no idea what would come next. Our first night, we served a wonderful 17 people. I think every guest met each member of the Hall family at least five or six times. Our intention was to deliver detailed and heartfelt service— putting others before ourselves. A compass that has guided us to success all these years later. Here we are in 2021 with eight amazing restaurants under the Hall Management Group name. And we're not done.
My Dad and I took a trip about a year ago to view a property. There was an instant connection, a clear vision for the future of Halls Chophouse. Today, alongside my mom and my brother, we're excited to announce that we will be opening Halls Chophouse Nashville in the Spring of 2022.
The restaurant sits on the ground floor of the new Broadwest building in the heart of downtown Nashville. We could not be more excited to open in such a first-class location such as Broadwest. Expect our signature steaks and service with an acute focus on quality seafood and imaginative cocktails.
As our family grows, one principle continues to guide us: service before self. The mantra for my Dad throughout his career continues to serve as his legacy and as the foundation of our restaurants. Thank you for your patronage, encouragement and support throughout the years. We can't wait to serve you at Halls Chophouse Nashville.
All my best,
Tommy Hall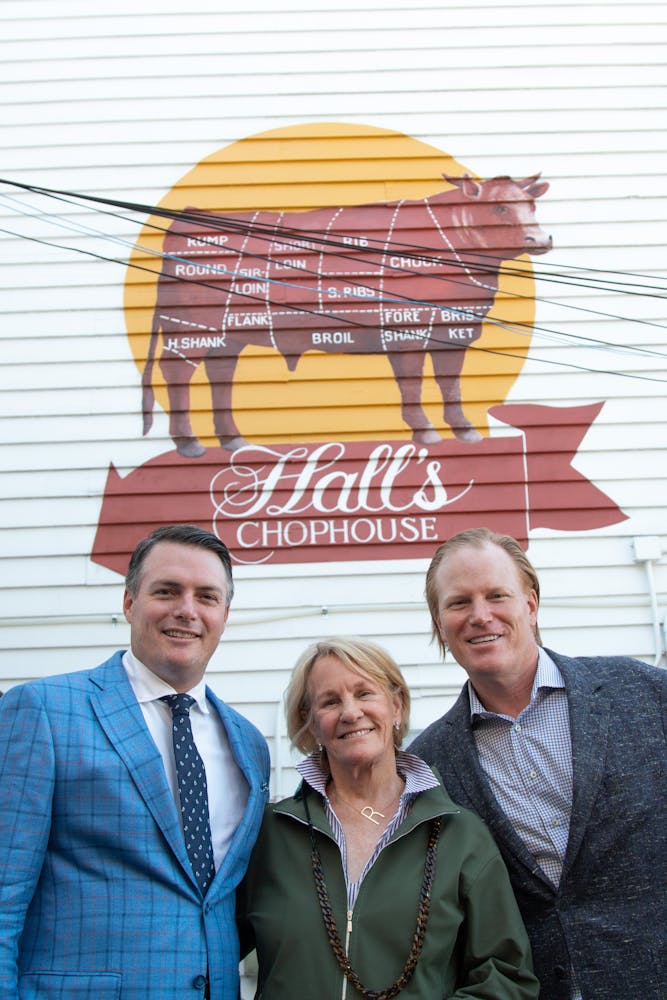 Tommy, Jeanne, and Billy Hall